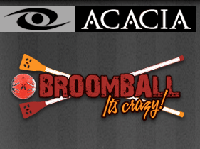 ---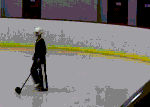 ---
NSW DIVISION A








---
NSW DIVISION B








---
NSW DIVISION C









---


Apparently there was Broomball already 1000 years ago in Iceland! The Icelandic Viking Sagas from 1000 years ago mention a game called Knattleikr.

The Knattleikr ball game was very popular amongst the Vikings. It was one of the roughest games invented, and often deaths were reported from the games;

Viking writer Hord Grimkellson reports at the time of a game between Sands and Botn, that "before dusk, six of the Strand players lay dead, though none on the Botn side" Apparently Tord Blig was the worst, as he was barred from playing completely due to his "bad temper, even though he was not so strong as to be excluded for that reason"

Apparently the worst berserkers where thrown out of the game even in those days. From west-Iceland it's reported that at Lekskalvollane ("Ballgame Shelters") there were annual tournaments that lasted 14 days. Shelters were erected where people lived during the tournaments. The place still bears this name.

Today no one knows the game's exact rules but there is some information. We know that:

They were divided into teams
A hard ball was hit by a stick
The players could also use their hands
Body contact was allowed in the fight for the ball where the strongest had the best chance to win (a famous passage in the literature tells of "Torstein hit Bork very hard to the ice and let him slide across the slippery surface like a big lump"
Also, parents are on record complaining about "the blood stained and black beaten state of their sons when coming home from the Games"
It was a spectator game, with tournaments drawing huge crowds from all over Iceland
Intimidation was a vital ingredient, several war of words have been recorded in the old sagas
The game demanded so much time that it was played from morning to night
There was a captain on each team
There were penalties and a penalty box
The playing field was lined, usually played on a flat ice surface
The Vikings used tar and sand under the soles of their boots for traction.

Maybe it was the Icelandic Vikings that brought the game to Canada, when they built the first Viking settlement in Canada near St. Lunaire, Newfoundland at L'Anse aux Meadows 1000 years ago??
Next Season @ Penrith
&nbsp
Mon
29/07/2013
&nbsp
Week 2
Duty
19:30
Rhinos
vs
Penguins
Tig
20:15
IceDevils
vs
Tigers
Pen
21:00
Sonics
vs
Ravens
Rap
21:45
Raptors
vs
DruidsA
Son
Set Up: Penguins
Pack Up: DruidsA
&nbsp
-->
Tue
30/07/2013
&nbsp
Week 1
Duty
19:15
KnightsWSB
vs
Hippos
Dug
20:00
Dugongs
vs
SlipnSliders
KWSB
Referee: Jeff Ferrara
Set Up: Hippos
Pack Up: Knights Who Say Broomball
&nbsp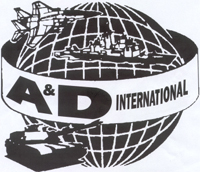 &nbsp
SEASON WINNERS 2010
Summer Mixed A:
Parramatta Raptors
Summer Mixed B:
Glenmore Park Druids
Summer Mixed C:
Iceatopes
Summer Mixed D:
Rhinos
Summer Mens:
Ticklers
Summer Womens:
HockeyRoos
Winter Mixed A:
Glenmore Park Druids
Winter Mixed B:
Glenmore Park Druids
Winter Mixed C:
Knights Who Say Broomball
Winter Mens:
Warriors
Winter Womens:
The Femmes
SEASON WINNERS 2009
Summer Mixed A:
Werrington County Sonics
Summer Mixed B:
Team IceBucket
Summer Mixed C:
Brass Monkeys
Summer Mens:
Terminators
Summer Womens:
Crimson Furies
Winter Mixed A:
Glenmore Park Druids
Winter Mixed B:
Glenmore Park Druids
Winter Mixed C:
Titans
Winter Mens:
Terminators
Winter Womens:
The Femmes
SEASON WINNERS 2008
Summer Mixed A:
Penrith City Rangers
Summer Mixed B:
Glenmore Park Druids
Summer Mixed C:
Titans
Summer Mens:
Ticklers
Summer Womens:
Silver Snipers
Winter Mixed A:
Glenmore Park Druids
Winter Mixed B:
Huskies
Winter Mixed C:
Carney Clownz
Winter Mens:
Warriors
Winter Womens:
Crimson Furies
SEASON WINNERS 2007
Summer Mixed A:
Werrington County Sonics
Summer Mixed B:
The Penguins
Summer Mixed C:
Carney Clownz
Summer Mens:
Ticklers
Summer Womens:
The Femmes
Winter Mixed A:
Blactown Butchers
Winter Mixed B:
The Penguins
Winter Mixed C:
Ice Bogans
&nbsp
SEASON WINNERS 2006
Summer Mixed A:
Sonics
Summer Mixed B:
The Penguins
Summer Mixed C:
Tigers
Summer Mixed D:
The Replacements
&nbsp
Winter Mixed A:
Ninjas
Winter Mixed B:
Wildebeests
Winter Mixed C:
The Replacements
Winter Mixed D:
Wild Boars
&nbsp
SEASON WINNERS 2005
Summer Mixed A:
Druids
Summer Mixed B:
Huskies
Summer Mixed C:
The Unforgiven
Summer Womens A:
Crimson Furies
Summer Mens A:
The Terminators
Winter Mixed A:
Druids
Winter Mixed B:
The Penguins
Winter Mixed C:
Huskies C
Winter Mixed D:
Wild Boars
Womens A:
Cedrus Diadara
Mens A:
The Terminators
&nbsp
SEASON WINNERS 2004
Summer Mixed A:
Druids
Summer Mixed B:
Guinness
Summer Mixed C:
We Luv Bubba Ganoosh
Summer Mixed D:
Low Riders
Winter Mixed A:
Druids
Winter Mixed B:
Team IceBucket
Winter Mixed C:
Raptors
Womens A:
Monsters
Mens A:
Hackers
SEASON WINNERS 2003
Summer Mixed A:
Sonics
Summer Mixed B:
Can Openers
Summer Mixed C:
Team IceBucket
Summer Mixed D:
Hunters
Winter Mixed A:
Mighty Ducks
Winter Mixed B:
Polar Bears
Winter Mixed C:
Can Openers
Winter Mixed D:
Robots
SEASON WINNERS 2002
Summer Mixed A:
ThunderBirds
Summer Mixed B:
Polar Bears
Summer Mixed C:
Icebergs
Winter Mixed A:
Sky Dragons
Winter Mixed B:
Anglers
Winter Mixed C:
Phoenix
SEASON WINNERS 2001
Winter Mixed A:
Sky Divers
Winter Mixed B:
Ice Gators
Summer Mixed A:
ThunderBirds
Summer Mixed B:
Steelers
Summer Mixed C:
Golden Falcons
Womens A:
Morlocks
Mens A:
Mules